Custom Backyard Patios and Walkways in Louisville, KY
Add flair and functionality to your yard with patios and walkways! Call our hardscaping experts at Taylor Landscaping to get started.

From manufactured pavers to flagstone slabs, we can customize your outdoor living space with decorative walkways to access gates, patios and any area of your yard.
You'll want a trustworthy company with a dependable team and years of experience to get the most out of your hardscaping project. If you have a vision for bringing your home's outdoor space to life, then we want to hear from you!
At Taylor Landscaping, we specialize in providing Louisville, KY, residents with quality hardscaping solutions for their homes, including patios and walkways. Our specialists account for every facet of your property when making suggestions to ensure we complete the job 100% to your satisfaction.
Learn more about how we can make your patio or walkway idea a reality by calling us at (502) 709-3708.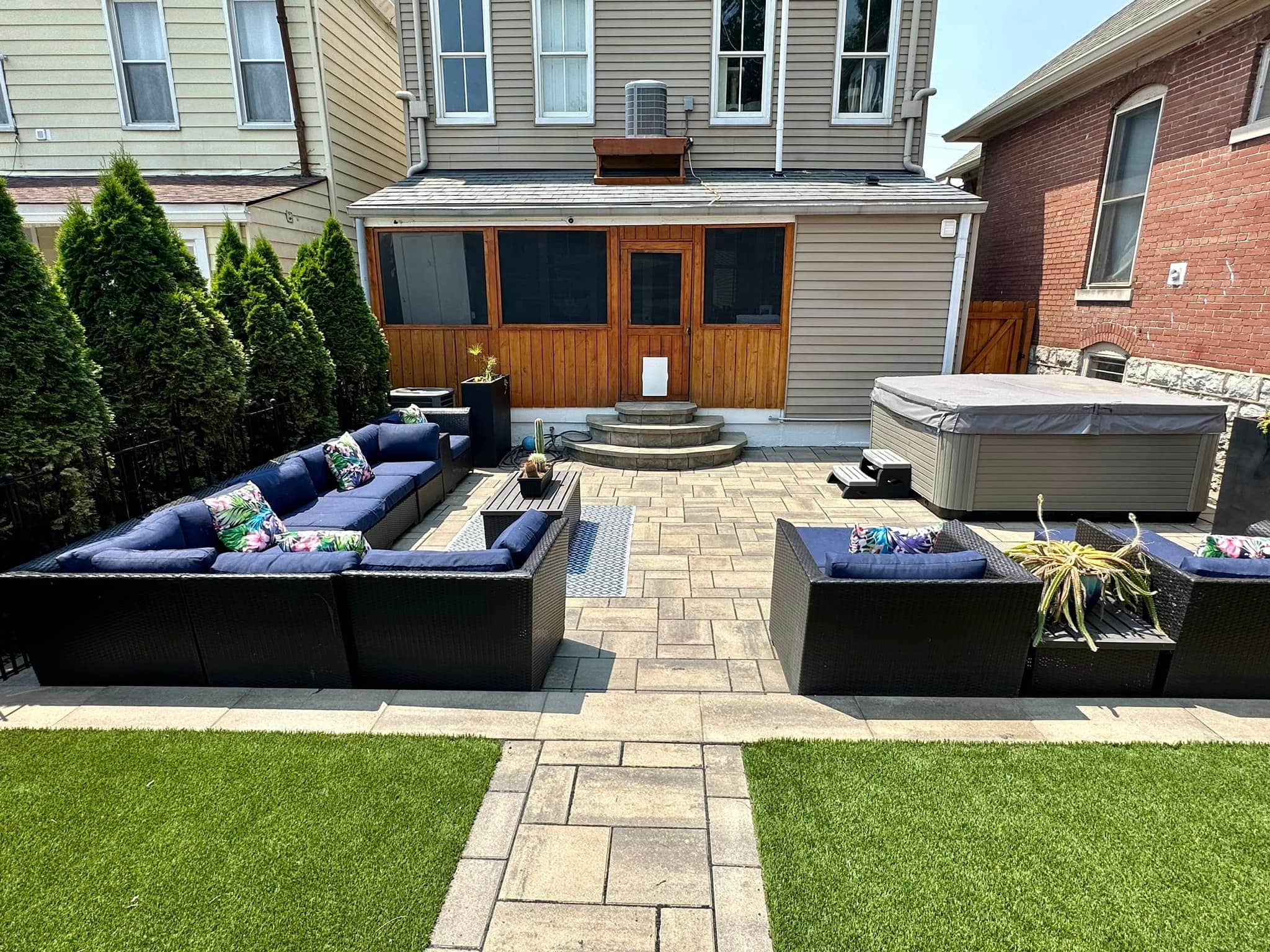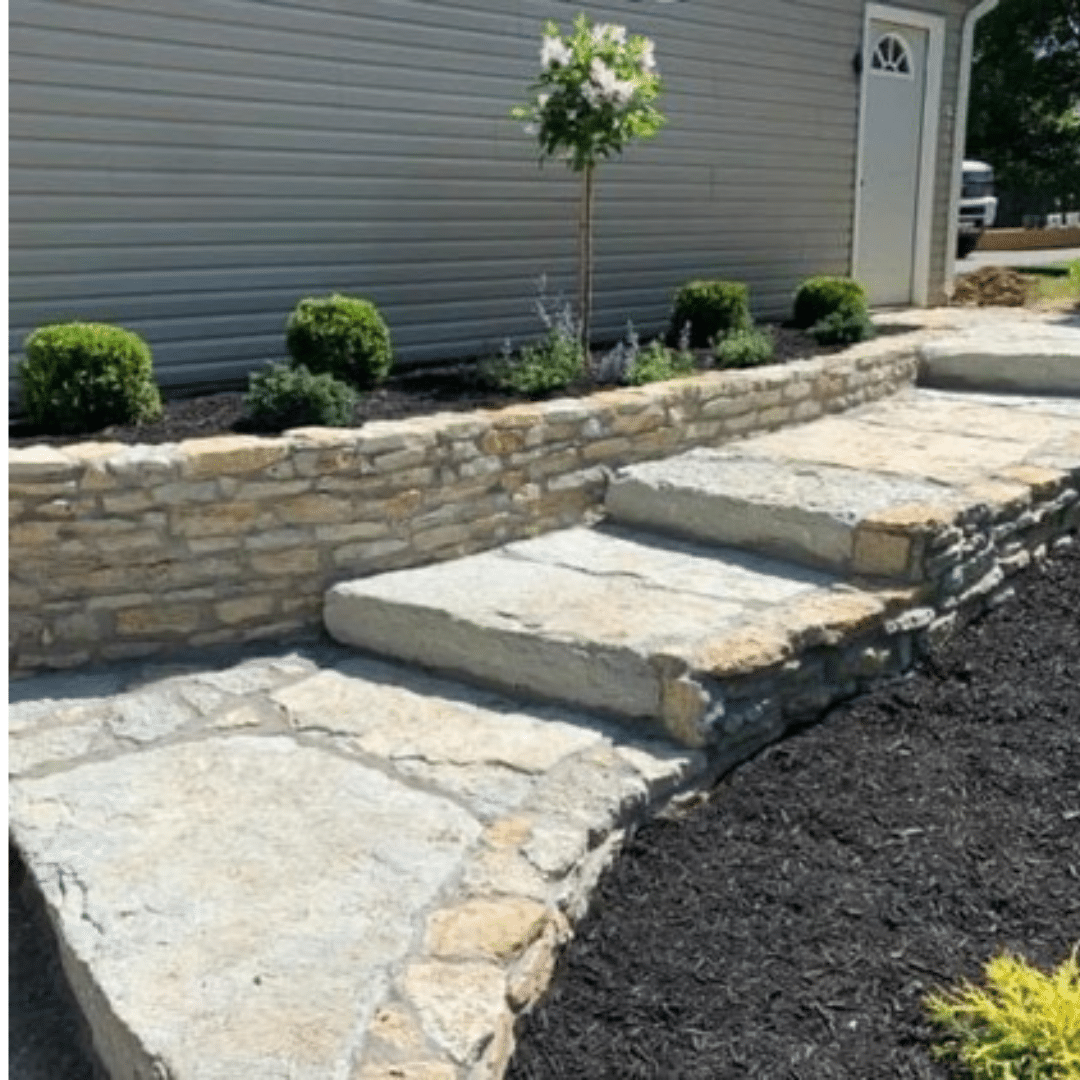 How a New Patio or Walkway Can Contribute to Your Louisville Home

Walking up to and around your house should be a safe and welcoming experience. Patios and walkways can round out the look and feel of your property to create a unique, functional outdoor living space.
Adding a new patio or walkway to your home provides several advantages, including:
Raising the value of your property
Improving your yard's utility
Creating the perfect spot for friendly gatherings
For example, a walkway can make your home more welcoming to you and any potential visitors while providing a clean, safe path to walk. A new paver patio can greatly increase the space available to enjoy social activities like summer cookouts or create a serene environment for you to retreat to on a much-deserved day off.
Materials We Use For Patios and Walkways
Your yard's hardscaping is only as good as the material you use. This means choosing a walkway or patio stone that's durable, aesthetically pleasing, and complementary to the rest of your home.
We use high-quality materials to build patios and walkways to help you achieve the backyard or front yard of your dreams. Whether you're looking for outdoor patio pavers for your backyard stone patio, a flagstone walkway, or a custom design for your paver deck, we'll make your creative vision a reality.
Some of the materials we use include:
Natural Flagstone
Tennessee & Pennsylvania Bluestone
Limestone
Brick
Concrete
Concrete pavers
Porcelain pavers
Travertine pavers
In addition, we provide these materials in a wide range of colors and can even add certain designs to infuse even more personality into your home. Call us today to see how we can customize your new patio or walkways!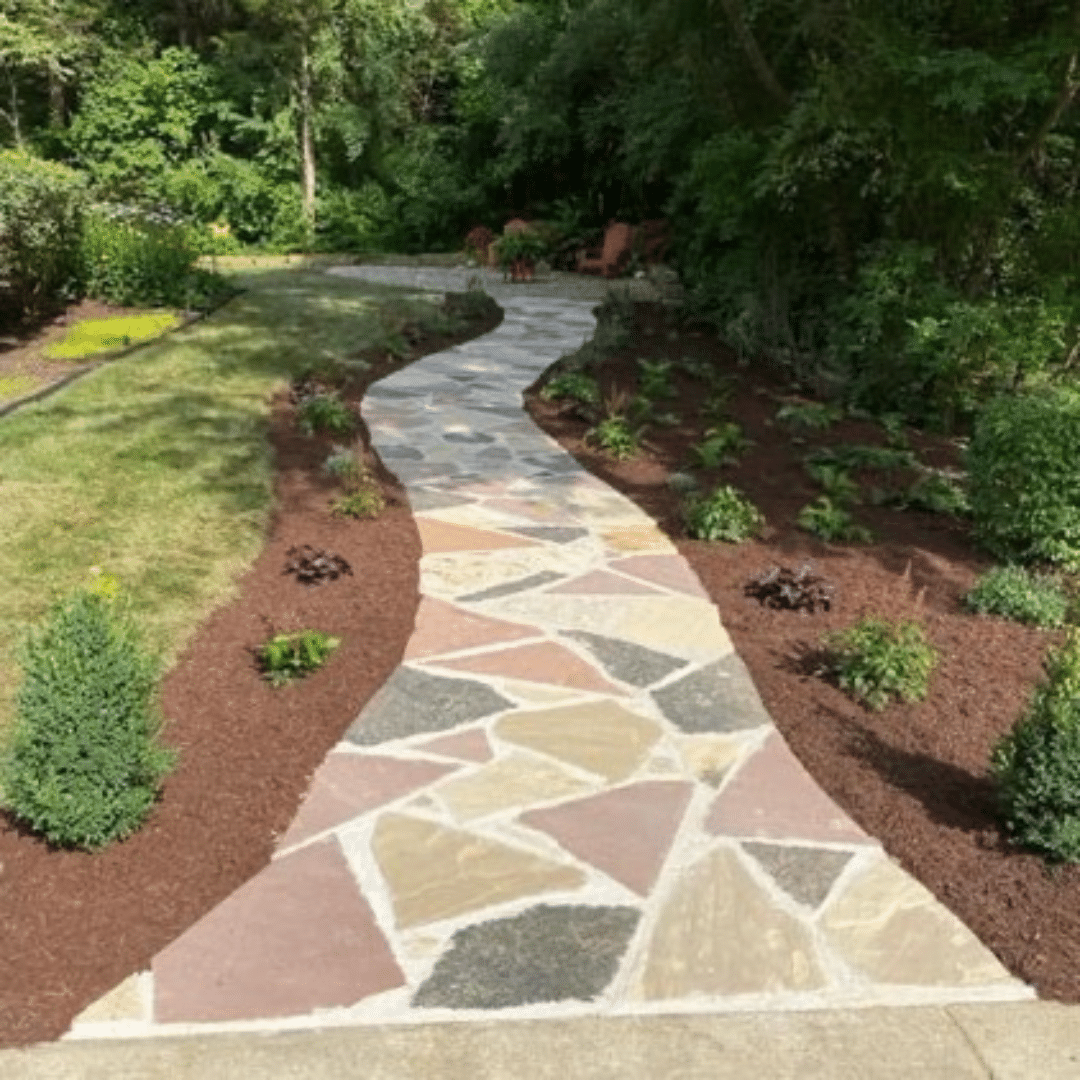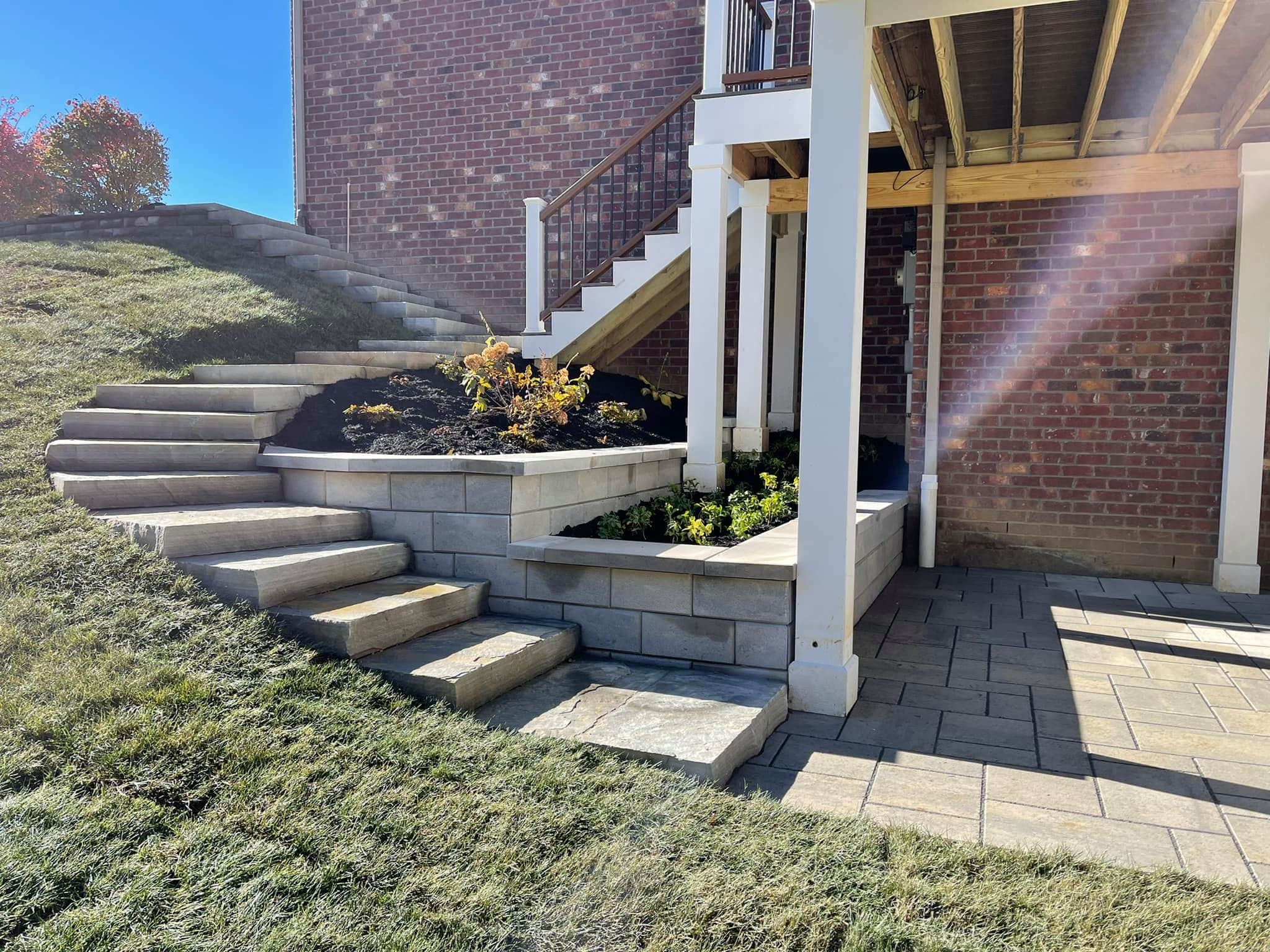 Benefits of Choosing Taylor Landscaping for Your Patios and Walkways

At Taylor Landscaping, we provide professional services to help make your patio or walkway a natural extension of your home. We work with you every step of the way, offering expert consultations to bring you valuable insight so that your new hardscape project looks and feels every bit as good as you imagined.
Perhaps you want to install a simple line of outdoor pavers to create a new, safer walkway, or go for something more elaborate to make the outside of your home stand out. We offer standardized and custom solutions to accommodate a wide variety of designs and preferences for Louisville residents.
Choosing Taylor Landscaping means getting the results you want for your walkway or patio from a reliable and professional team. Find out why we're the premier choice for hardscaping throughout Louisville by calling us at (502) 709-3708 today.
"Taylor Landscaping did a great job from beginning to end. I needed a complete makeover of my courtyard and needed ideas and knowledge about the plants. Josh was very good in that area and I was confident that I would like the plan. His crew was on time and did a great job . I would highly. recommend (and already have) Taylor Landscaping."
Services: Landscape installations, Landscape design

Judy C.
Get Professional Service for Patios and Walkways Today With Taylor Landscaping
Family-owned and -operated, our team at Taylor Landscaping has over 20 years of industry experience through professional landscaping, hardscapes, tree services, and more. We commit ourselves to your utmost satisfaction by offering the highest quality materials and utilizing state-of-the-art equipment to fulfill the vision for your outdoor hardscaping project.
Contact Taylor Landscaping today at (502) 709-3708 to receive a free estimate and learn about our financing options for patios and walkways.
Call Today For A Free Estimate For Your Business or Property
Louisville's Most Trusted Landscaping Company
Please submit the form for your Free Estimate and we will contact you within 24 hours.
If you need immediate service, please call 502-709-3708.