Outdoor Fireplaces & Fire Pits in Louisville, KY
Create an inviting outdoor living space with a cozy fire pit or fireplace! Contact us at Taylor Landscaping to discuss your plans for your yard.
Many people have fond memories of sitting by a fire pit or outdoor fireplace on a cold evening, whether to socialize or snack on some s'mores

Here in Louisville, we're no strangers to cold weather, and sometimes you simply crave a little fresh air during the winter without shivering in the cold outside. Fire pits and fireplaces help achieve this goal while adding a variety of benefits to your home.

At Taylor Landscaping, we provide numerous options for fire pits and fireplaces to cater to your needs and style, so it is just as appealing as it is functional. Learn more about how our professional team can enhance your outdoor living space by calling us at (502) 709-3708.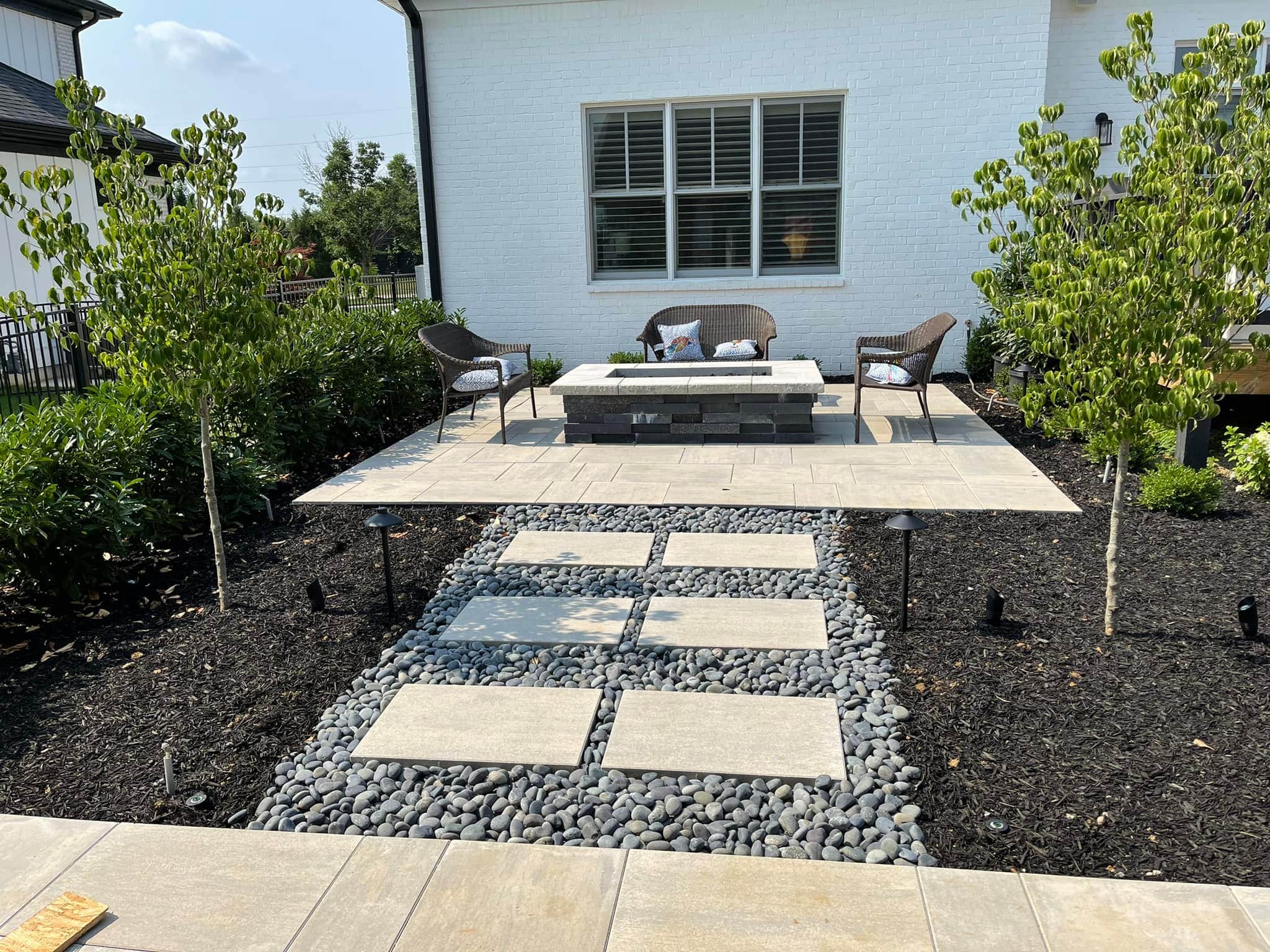 Fire Pits and Fireplaces: How to Choose
Although fire pits and fireplaces are both great options for bringing family, friends, and neighbors together on a clear evening, most homeowners choose one or the other. So which one should you choose?
Fire Pits
These most commonly come in circular, square or rectangular shape and are freestanding with a seating area surrounding the fire pit. This arrangement creates an ideal area for people to gather around and see each other while conversing.
Fireplaces

Fireplaces generally make a better fit for larger properties, providing wind protection and diverting smoke away from you and your guests.
For more information about the differences between fire pits and fireplaces, particularly which one you should install on your property, contact our team of hardscaping experts at Taylor Landscaping at (502) 709-3708.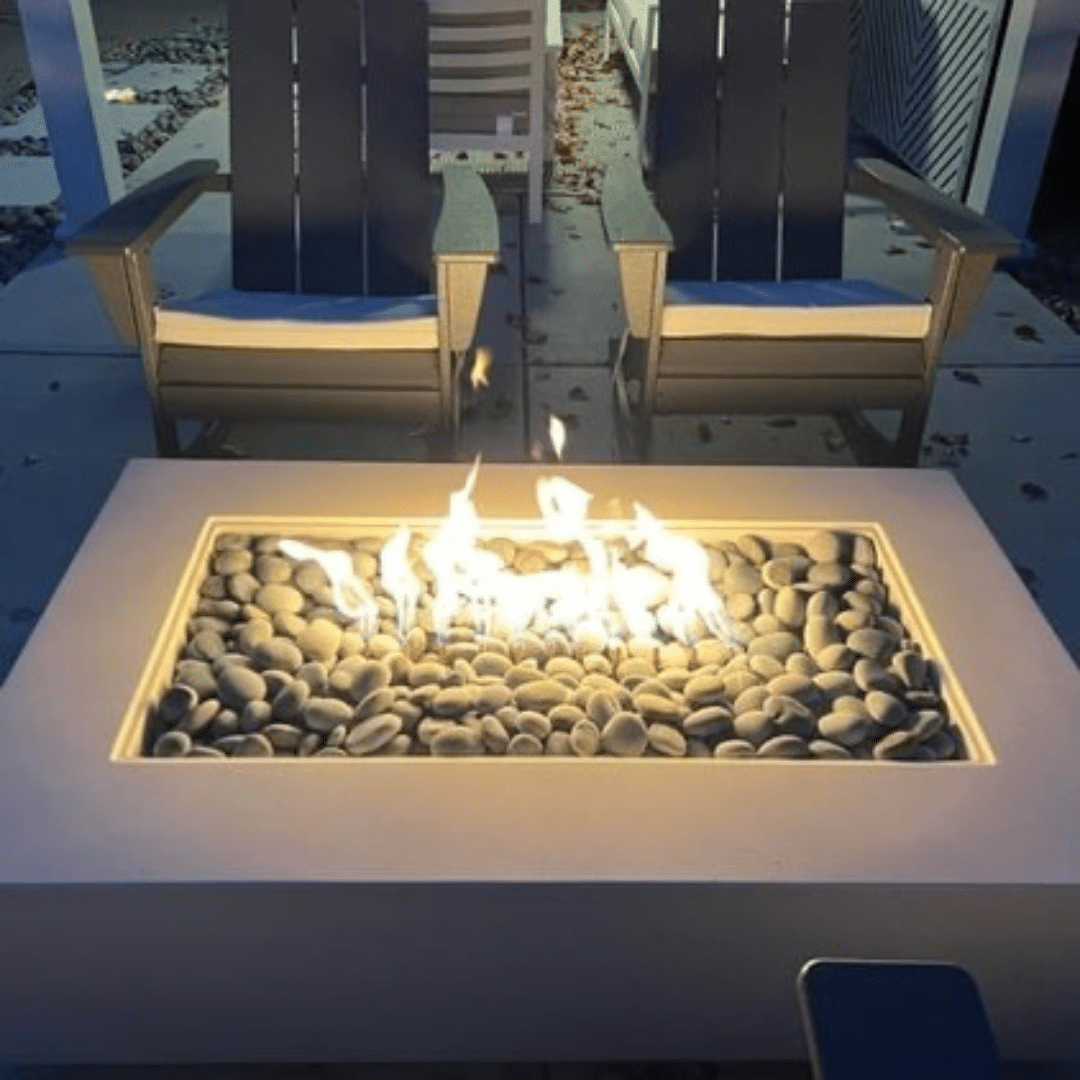 Benefits of Installing an Outdoor Fire Pit or Fireplace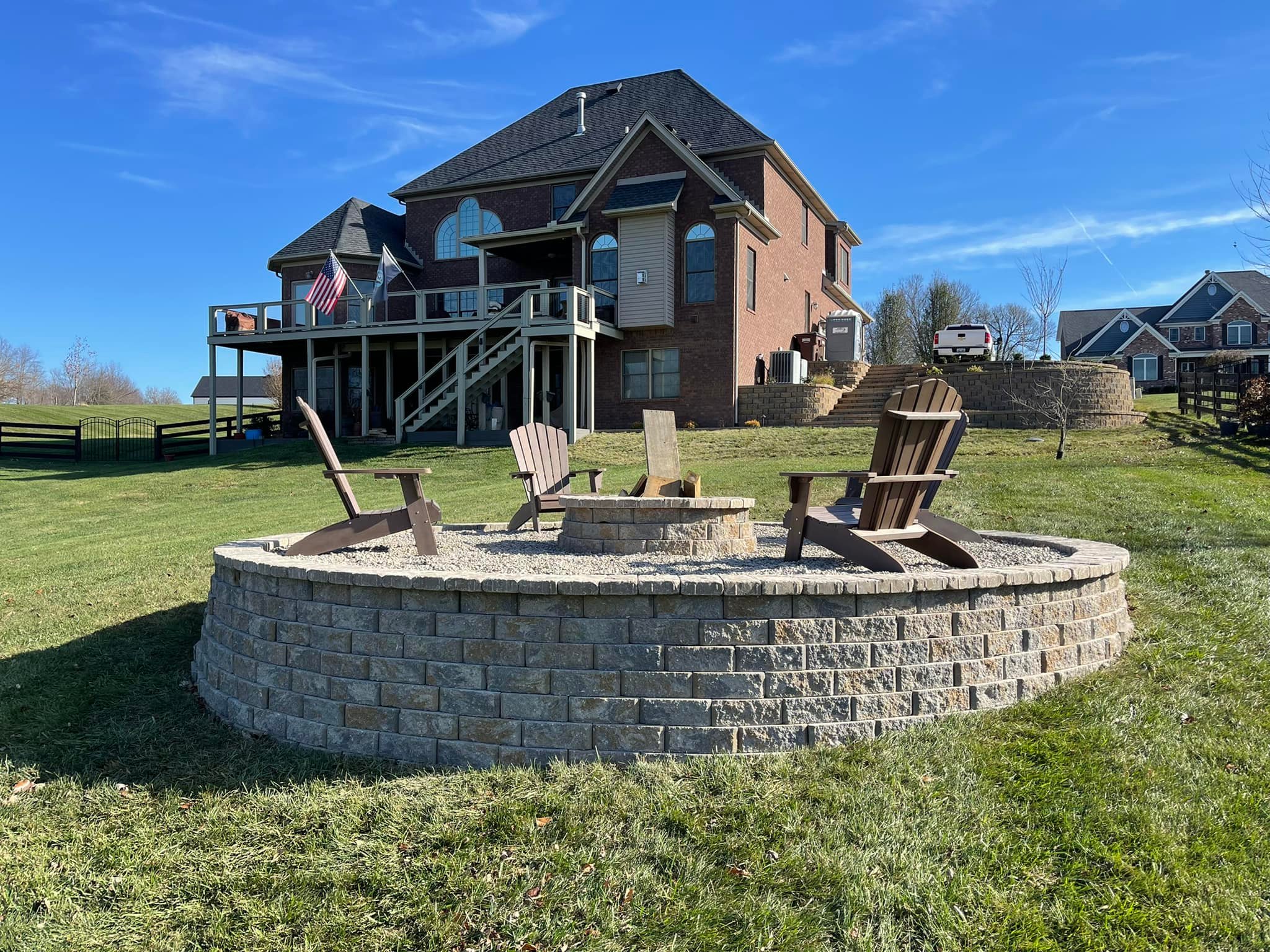 Lighting up a merrily crackling fire in a fire pit or fireplace as the day turns to evening is a fantastic way to turn your yard or patio into a warm and inviting spot. People naturally gravitate toward fire pits and fireplaces during social gatherings, making them a great location to huddle up for dining, conversations, or toasting some marshmallows.

You can take your cooking to the next level with an outdoor fireplace pit with a grate. Add an outdoor pizza oven or grill up delicious burgers, steaks, and more over the burning wood or coals of your fire pit!

An outdoor patio fireplace can also provide ambiance, both through the warmth and hue of the flames and with the design and materials, like rustic brick. Our team at Taylor Landscaping will take your vision for a fire pit or fireplace to the next level, so call today!
Why Choose Taylor Landscaping?
Oftentimes a new fire pit or fireplace is only as good as the company performing the installation, which is why we go the extra mile to create beautiful outdoor solutions for every customer tailored to their wants and needs.
Choosing Taylor Landscaping means getting a team with over 20 years of combined experience between landscaping, yard maintenance, hardscape solutions, and more. Our commitment to you is one of trust and quality, which we match through our prompt and personalized service.
"I have used Taylor Landscaping several times and been very pleased with everything about their work. Brad did a great job of Improving my front yard landscaping and the next year he designed landscaping against a sound barrier in my back yard. The work is completed quickly, beautifully and with a great team of workers. I am so happy they are. Owing back next year."
Services: Rock landscaping, Landscape installations, Landscaping design

Cheryl H.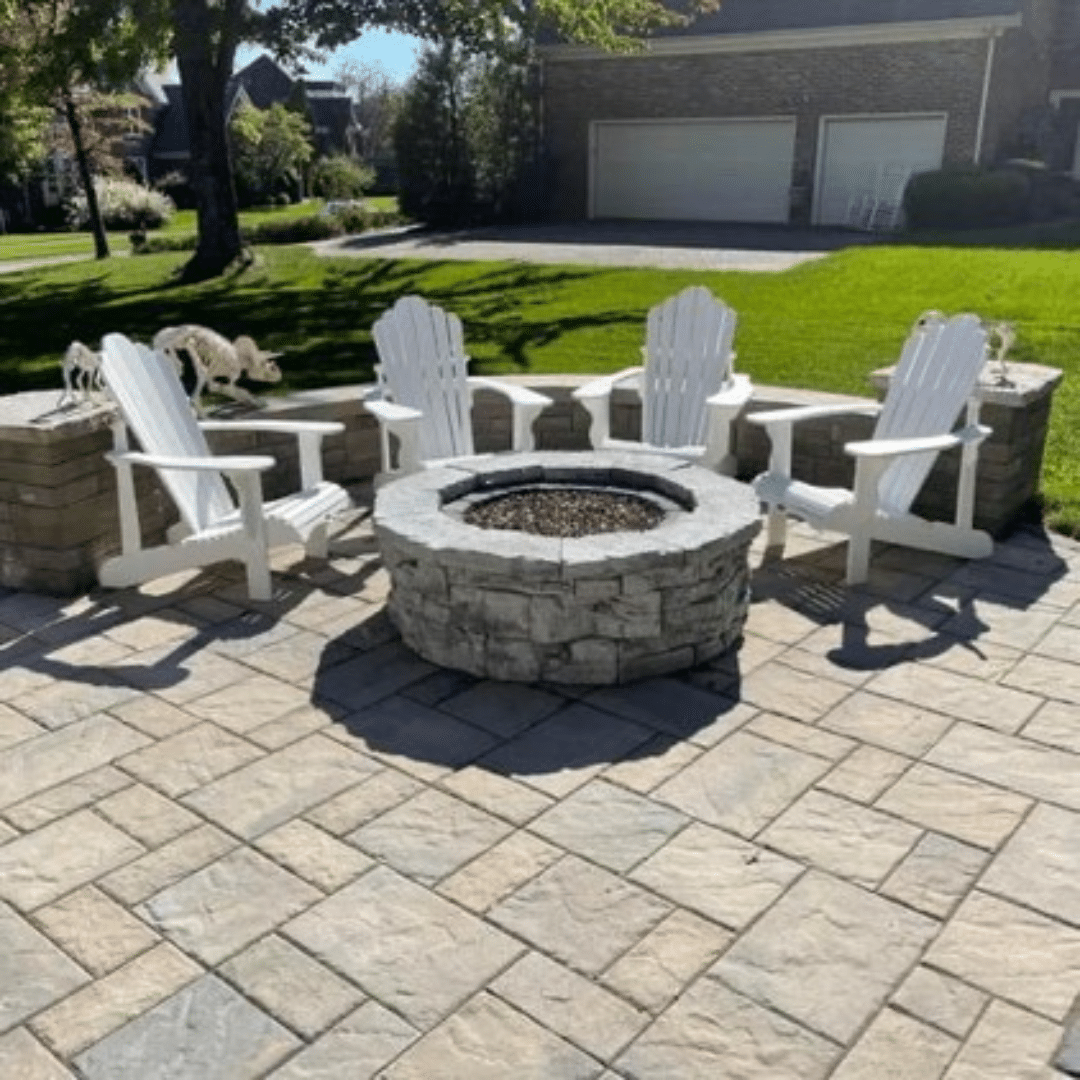 Add Light and Warmth to Your Home With Taylor Landscaping
Few things go together quite like a fireplace and patio. If you're looking to add warmth and ambiance to your home through an outdoor fire pit or fireplace, then Taylor Landscaping is the company for you!
As a family-owned and -operated business, Taylor Landscaping understands the value that fire pits and fireplaces can provide. Whether you want a classic design that acts as an extension of your home's appearance or crave something custom-made to reflect your personality, you'll find something you love with the materials and services we provide.
Contact us at (502) 709-3708 for a free estimate and learn about our financing options today!
Call Today For A Free Estimate For Your Business or Property
Louisville's Most Trusted Landscaping Company
Please submit the form for your Free Estimate and we will contact you within 24 hours.
If you need immediate service, please call 502-709-3708.