Commercial Landscaping and Hardscaping in Louisville, KY by Taylor Landscaping
Boost your revenue and draw in more customers with commercial landscaping services and commercial hardscaping services from Taylor Landscaping.
When customers, employees, and guests come to your property, they form an impression of the quality, integrity, and success of your business. Commercial landscaping and hardscaping from Taylor Landscaping create a welcoming environment.
If your customers see trash, trip over breaks in the concrete, or trudge through mud to get to your door, will they be in the right frame of mind to appreciate what your business has to offer?
If your storefront or office complex is drab and featureless, will it motivate your employees to work hard for your company?
Commercial landscapes are a way for businesses to express their core values and their dedication to a positive customer experience.
"I have used Taylor Landscaping for my home's seasonal landscaping, landscape design, and tree removal for years. They are incredibly professional, efficient, and creative when recommending changes or additions to our landscape. Our home always looks awesome."
Services: Landscape Installations

Timothy T.
Commercial Landscaping Services for Business & Property Owners
Expertise & Consistent Customer Satisfaction. We are proud to offer our commercial customers the top quality and value in commercial landscaping, tree work & hardscapes. Are you a business looking to redesign your current landscaping? Or are you opening a new business that needs a complete landscaping & hardscaping design plan? You can trust the grounds care specialists from Taylor Landscaping to get the job done right the first time.
From landscaping to lighting and design, our business is making your business property look professional and inviting.
Mulch
Tree & Shrub Trimming
Hardscapes
Landscape Design
Commercial Landscaping Services
With our commercial landscape management in Louisville, KY, consumers will flock to your business and visitors will love the bright landscape design.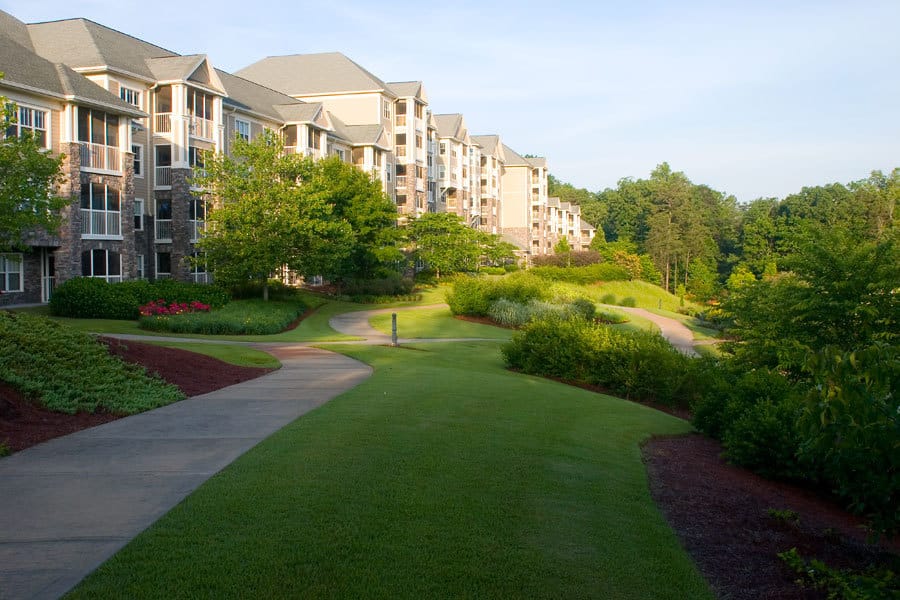 Lawns
We can create a low-maintenance, attractive lawn and give you the support and landscape maintenance you need to keep it looking great all year long.

Trees and Shrubs
We stock many local trees and bushes, including.
Stately maples

Iconic crepe myrtle trees

Azaleas

Boxwoods

Arborvitaes

Ornamental grass

And many more
Commercial Hardscaping Services
Commercial hardscape upgrades and renovations can be a cost-effective way to reposition your business and grow your customer base. Combine commercial landscaping and hardscaping for a customized outdoor experience.
Walls
Walls are more solid and sturdy than fences, making them a better way to establish boundaries. Envision using a wall to provide privacy to outdoor diners at a cafe or shield outdoor living spaces from sounds and distractions. With a custom wall from Taylor Landscaping, anything is possible.
We offer:
Retaining walls

Boundary walls

Walls with natural stone
Retaining walls are an essential tool for preventing erosion and creating a consistent grade for your lawn on uneven terrain.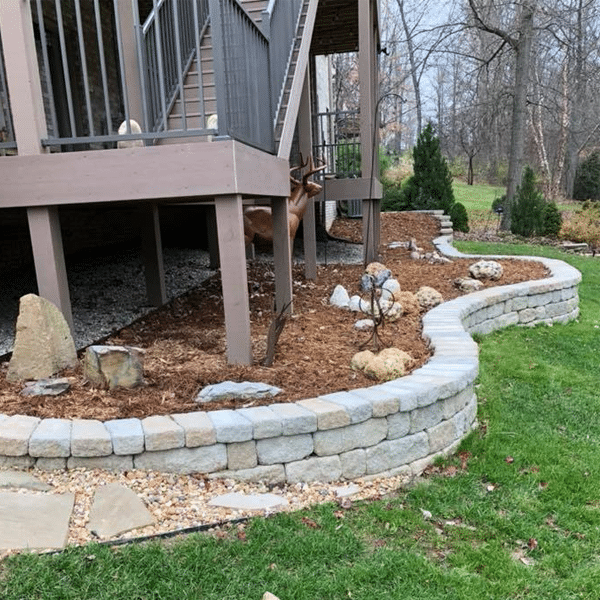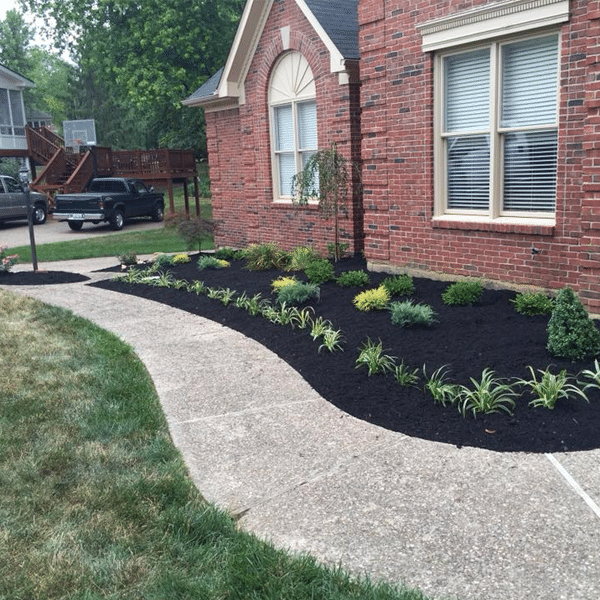 Ramps and Stairs
If your customers struggle to climb over sloping terrain to reach your business, you will wear them out before they have a chance to buy anything. Customers with wheelchairs or strollers might skip your business entirely. Welcome your customers with stylish stone ramps.
Pavers and Walkways
Commercial properties often get a great deal of foot traffic. Without walkways to guide them, customers will wear out the grass and might be confused about where they need to go. Protect your grass and give your customers the stability of stone underfoot.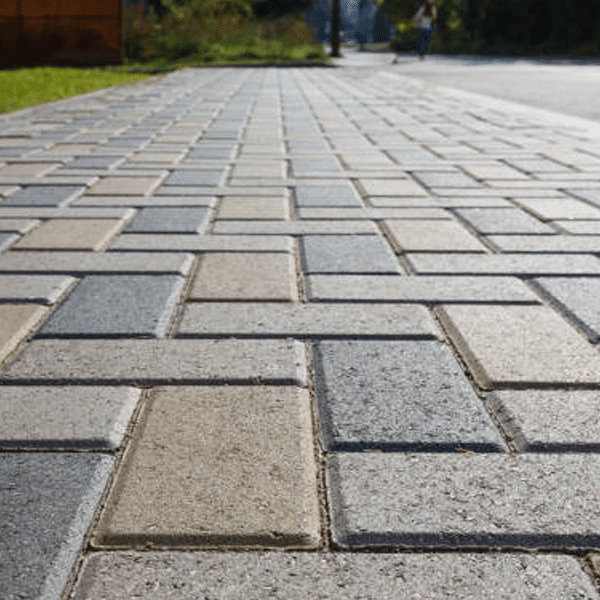 "I have used Taylor Landscaping several times and been very pleased with everything about their work. Brad did a great job of Improving my front yard landscaping and the next year he designed landscaping against a sound barrier in my back yard. The work is completed quickly, beautifully and with a great team of workers. I am so happy they are. Owing back next year."
Services: Landscaping Design, Landscape Installations, Rock Landscaping

Cheryl H.
Call Today For A Free Estimate For Your Business or Property
Present Your Best Face to Your Customers with Commercial Landscaping and Hardscaping from Taylor Landscaping 
Now is the time to bring new life to your landscape. Contact Taylor Landscaping today at 502-709-3708 to get started. We'll discuss your next landscaping or hardscaping renovation of your commercial property and give you a free no-obligation estimate.