Custom Outdoor Kitchens in Louisville, KY
Upgrade your home's exterior with a first-class outdoor kitchen from Taylor Landscaping, Louisville, KY's most trusted landscaping company. Call today!
When people think of kitchens, tightly arranged interior cooking spaces often come to mind. However, kitchens aren't limited to indoor areas. Outdoor kitchens provide homeowners with exceptional exterior cooking spaces that allow them to enjoy the great outdoors while they cook tasty meals for family and friends.
Taylor Landscaping offers first-class outdoor kitchen installation in Louisville, KY, at rates that won't break the bank. We are one of Louisville, KY's leading hardscaping and landscaping companies. If you want to enhance your property with a wonderful outdoor kitchen that complements your home's exterior features, contact Taylor Landscaping.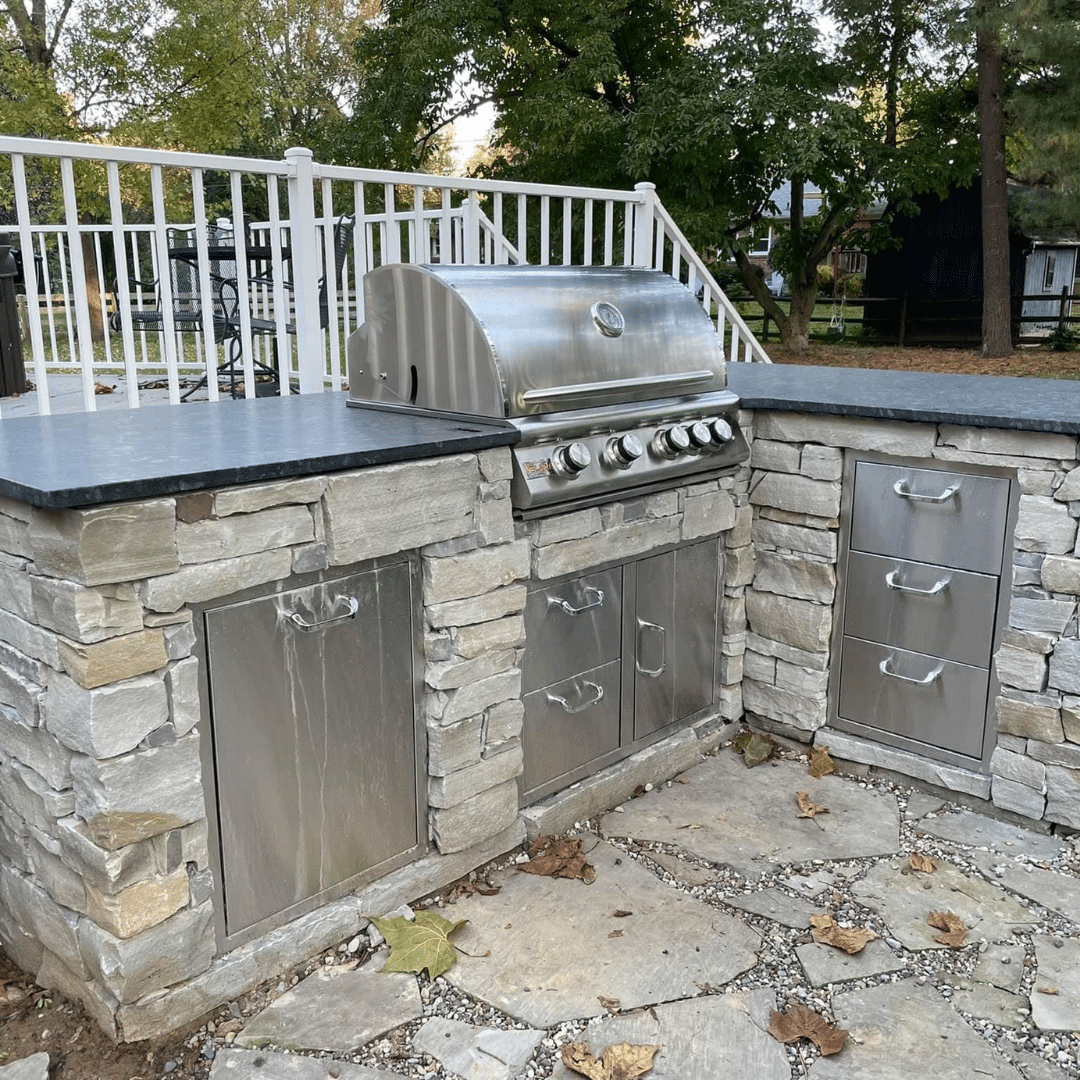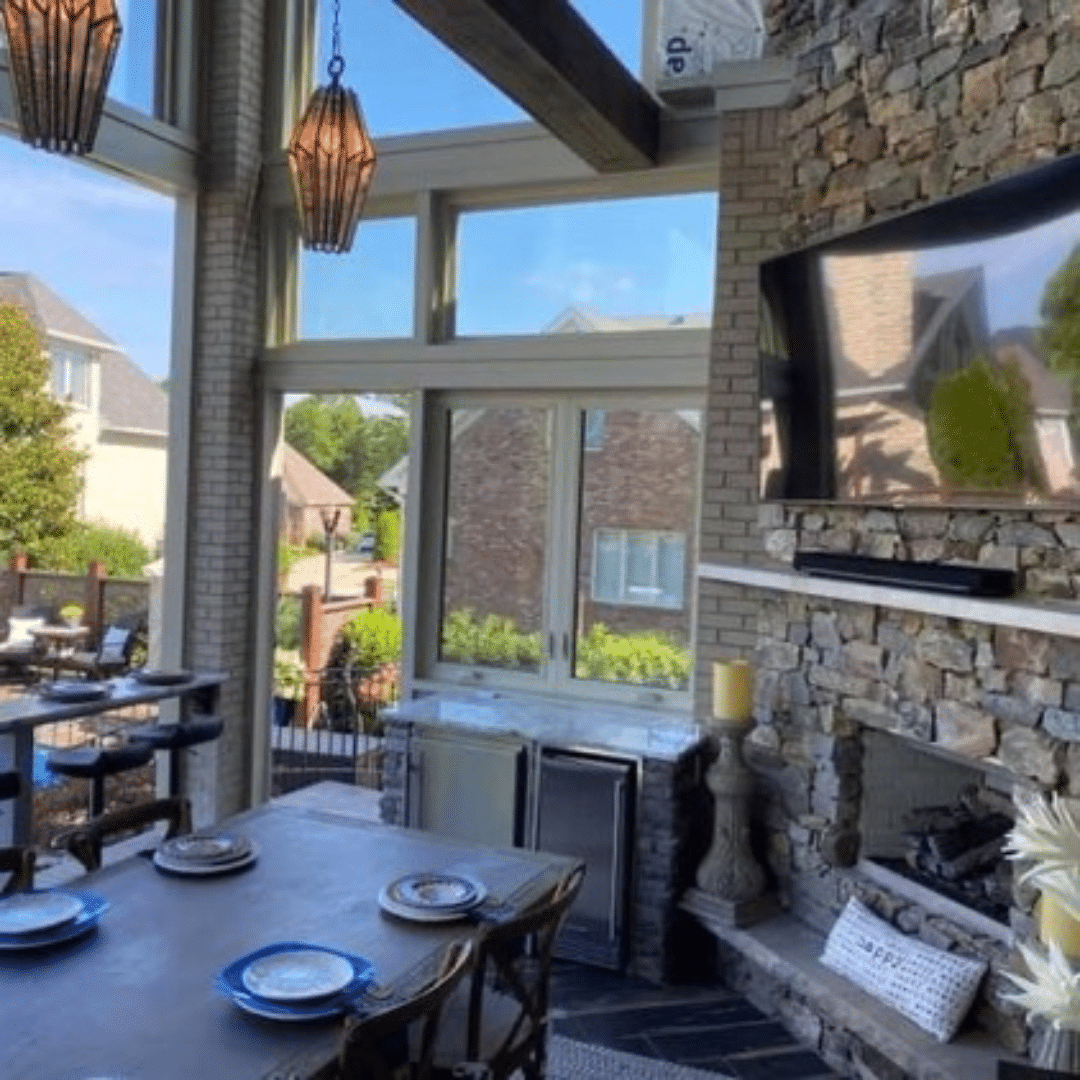 Beautiful Outdoor Kitchens in Louisville, KY
Outdoor kitchens bring everything you know and love about traditional cooking spaces to the great outdoors. They feature nearly all the appliances you need to make your favorite meals while enabling you to soak up the sun as you prepare tasty cuisines. They're perfect for hosting lavish outdoor cookouts and pool parties, taking your next weekend get-together to new heights.
At Taylor Landscaping, we craft our exterior kitchens using only the best materials to ensure you receive a top-quality cookery that matches your style and your property's unique design. We have vast experience with all the popular backyard kitchen varieties and will work diligently to bring your vision to life. Whether you want an outdoor bbq kitchen to entertain guests or a subtle cookery to cook for your family, our team has you covered.
"Josh and his team at Taylor Landscaping are the best in the biz. They are super professional, provide detailed estimates for jobs via email, get the jobs done quickly and beautifully, and are reliable. Josh and the team are friendly, respectful, and work fast. We've hired Taylor Landscaping for countless jobs over the years and they always deliver!"
Services: Stone landscaping, Walkway landscaping, Concrete masonry, Rock landscaping, Gardening services, Grass seeding, Landscape installations, Lawn landscaping, Green landscaping, Driveway landscaping, Grading & resloping, Outdoor water feature design, Outdoor step construction, Yard landscaping, Yard grading, Lawn care, Garden design, Tree landscaping, Retaining walls, Stone masonry, Sod installation, Groundskeeping, Landscaping maintenance, Garden decorating, Landscape design, Yard drainage, Hardscaping, Landscape management, Landscaping design, Desert landscaping

Leah S.
Custom Exterior Kitchens by Taylor Landscaping
Our team understands every homeowner is different and wants specific styles and amenities for their outdoor kitchens. That's why we customize our exterior kitchens for each one of our terrific clients.
Before we install your new backyard outdoor kitchen, we perform a brief consultation to better understand your expectations and needs. We then create a one-of-a-kind exterior kitchen that matches your vision to a T. We can equip your outdoor cookery with all the popular amenities and appliances, including:
Grills        
Griddles
Smokers
Pizza Ovens
Fridges
Wine Coolers

Cabinets
Drawers
Trash Cans
Sinks
Bars
Shelves
And more!
From covered outdoor kitchens to uncovered patio kitchens, no job is too big or too small for our experienced contractors.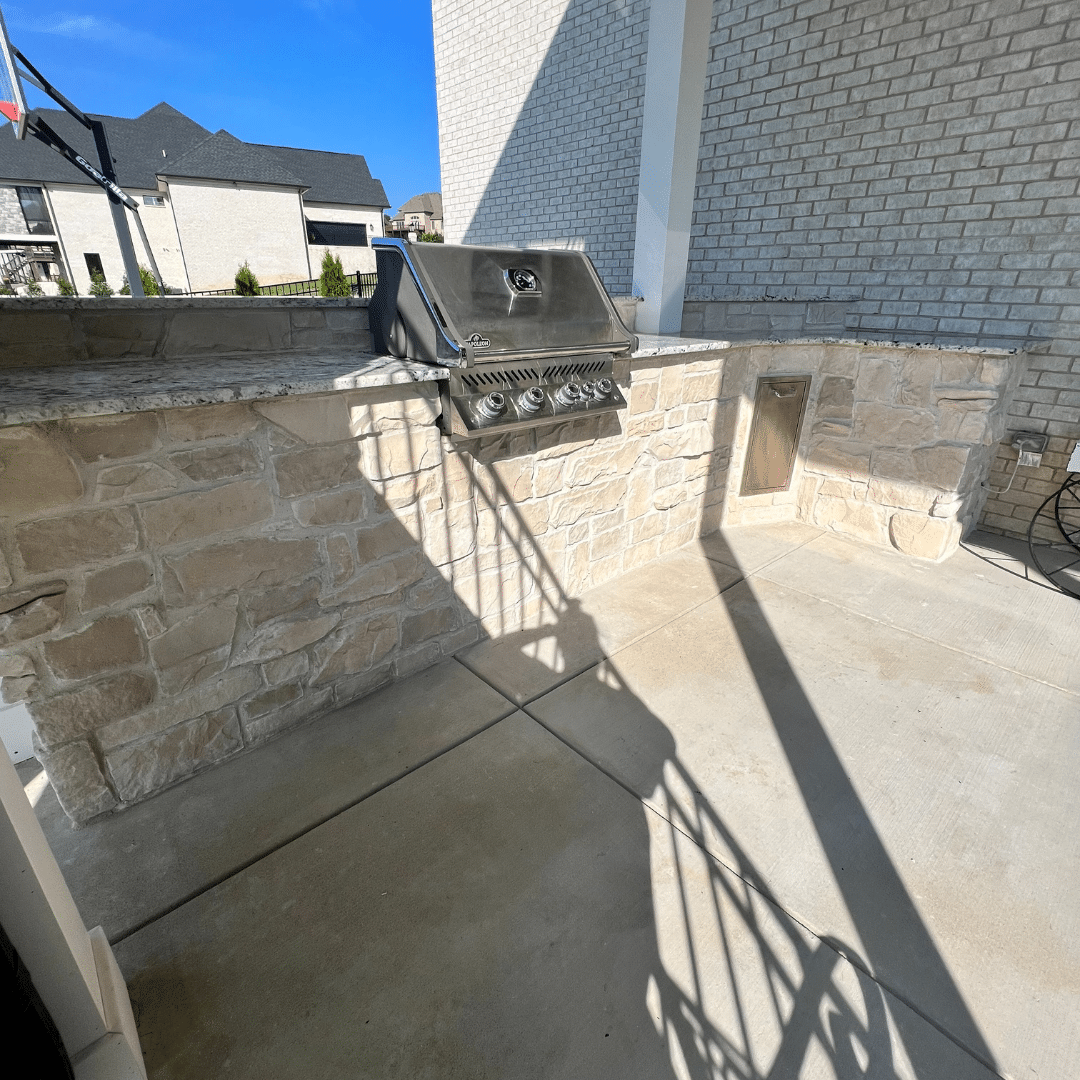 Benefits of Outdoor Kitchens
Outdoor kitchens offer more than a place to cook for your family. They provide numerous advantages that help your property be the best it can be. Below are just a few benefits of installing a backyard kitchen on your Louisville, KY, property.
Enhances Visual Appeal
A beautiful outdoor cookery can do wonders for your home's exterior appearance. The gorgeous masonwork and steel appliances will take your backyard's visual appeal to the next level while giving you an exceptional place to cook out and host parties. Installing lights and other accessories will push the kitchen's appearance even further, giving you a first-class outdoor space you can take pride in.
Increases Property Value
Many aspiring homeowners will pay more for a residence if it has a high-quality outdoor kitchen. Installing a new exterior kitchen before listing it on the market is a fantastic way to get more for your home when it's time to sell.
Excellent Place to Host Barbecues
Outdoor kitchens are perfect for barbecues and pool parties. They allow you to make delicious meals for your guests without having to step away from the festivities.
Contact Taylor Landscaping for the Best Outdoor Kitchens in Louisville, KY

If you want to install a first-class outdoor kitchen on your Louisville, KY, property without stressing your budget, contact Taylor Landscaping. We will have your new exterior cookery installed in no time while providing outstanding customer service along the way. We've been Louisville, KY's premier hardscaping company for several years and can handle all your outdoor fireplace and kitchen installation needs at a price that fits your budget.
Give Taylor Landscaping a call at (502) 709-3708 and schedule your appointment today!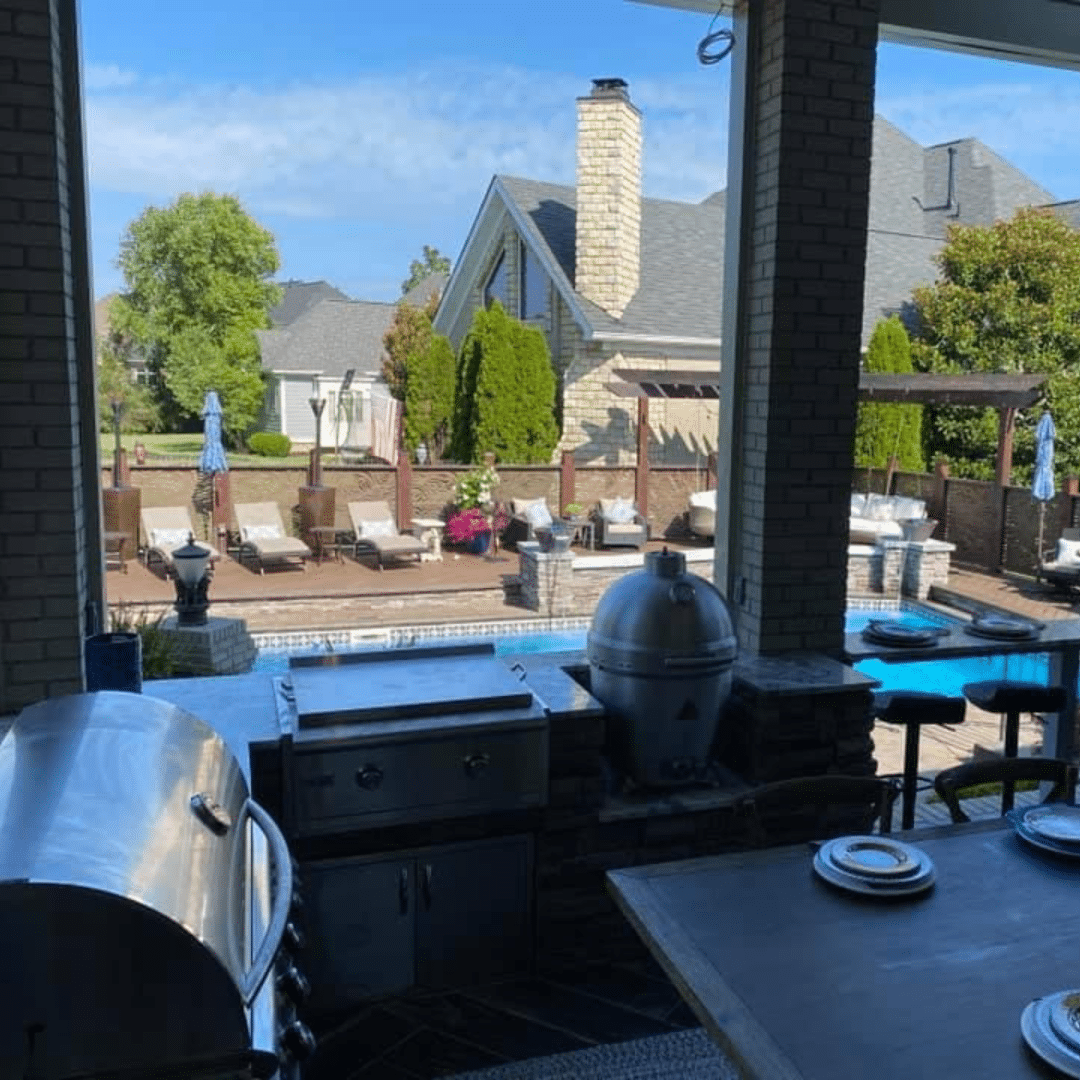 Call Today For A Free Estimate For Your Business or Property
Louisville's Most Trusted Landscaping Company
Please submit the form for your Free Estimate and we will contact you within 24 hours.
If you need immediate service, please call 502-709-3708.